Sizes


Measure in Inches Size
8-10 inches Toddler
9 -11 inches X-Small (Toddler/Child) (Most Kids Size)
11-13 inches Small (Child/Teen)
13-15 inches Medium (Adult)
15-17 inches Large (Adult)
***********PLEASE MEASURE BEFORE ORDERING**********

***** Custom Sizes Are Available On Each Product. Please Put The Size You Need *****

How To Measure Neck
1. Use a cloth ruler, shoestring, yarn, or any flexible material.
2. Put the string up to one side of the flange/hole bring around the neck to the other flange/hole.
3. Take the string and mark it or tape on the string where the flange/hole is.
4. Take the string lay it down and measure with ruler or measure tape. This will give you your measurements.
(EX: If you order a small and your neck is 11 the fabric will touch your trach if it is a 12 then you will have 1/2in velcro on each side and if it is 13 then 1in velcro on each side.)
How To Put On
Cut the velcro to fit the trach.
Insert velcro into trach.
After you insert, attach both pieces of velcro to secure.
Cut excess velcro off.

Enjoy your new trach tie.

How To Trim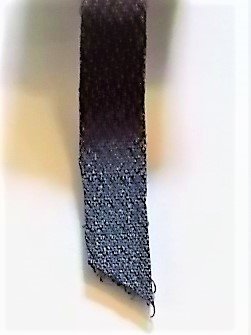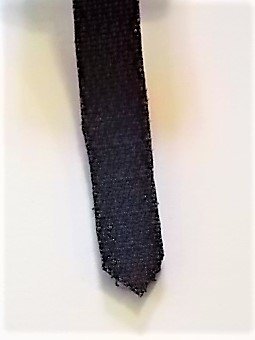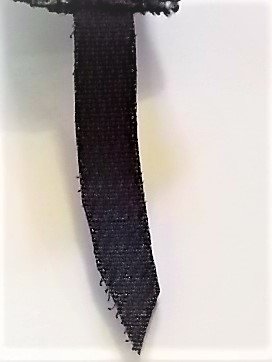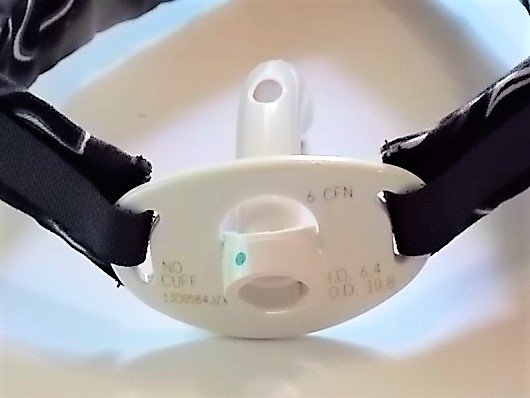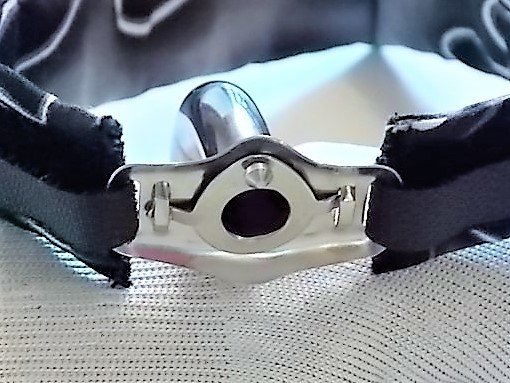 How To Care
Take trach tie off.
After trach tie is off attach both pieces of velcro together.
Place in washing machine for wash or hand wash.
Place in dryer at normal temperature.

Do Not Use Hot Water.